Oswego Classroom Teachers' Association

Educating Everyone Takes Everyone 

Welcome to The Oswego Classroom Teachers' Association.

This Association has been established to promote the best interests of the teachers and other members of the professional staff within the district.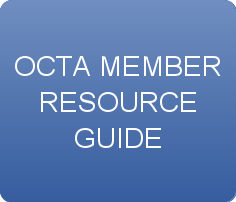 Did you know that the OCTA has been generously giving back to the Oswego community during this unprecedented time? Click this 
link to the recent Oswego County News story
 (or click on the image below), and also view the pics in our photo gallery to see all the places the OCTA is helping out!!  
NOW ACCEPTING NOMINATIONS for the

September 2020 spotlight!!!

Do you know an OCTA member who works hard at what they do?

Someone who always seems to have positive energy? Do you know an OCTA member who deserves to be in the SPOTLIGHT? Then nominate them to be cast in the monthly OCTA spotlight!!! This new section of the newsletter and website will highlight one (or more) OCTA member(s) per month. Send the candidates name, along with a brief description of what makes them special to 
drose@oswego.org

Dedicated Computer Specialist in this month's OCTA spotlight!!   

Since the closure of Oswego City Schools back in March due to the pandemic, teachers and administrators have been scrambling to learn the ins and outs of Google Classroom and adjust (quickly) to the new challenges associated with video chats, video lessons, virtual meetings and the offering of online curriculum. During these uncertain and often murky times, one thing has remained crystal clear: Oswego educators would not be nearly as confident, knowledgeable and willing to take on these new challenges without the dedicated help of Oswego Computer Educational Specialist Dan Rupert. From offering daily virtual classes to individual office hours, to meeting with confused students or parents, to his daily 'tech tips' to keep us all informed and updated, Dan has been instrumental in making Oswego's virtual transition a smooth and less frustrating one. We could not have done it without you Dan . . . Enjoy the OCTA spotlight -- YOU DESERVE IT!!!