Oswego Classroom Teachers' Association

Educating Everyone Takes Everyone 

Welcome to The Oswego Classroom Teachers' Association.

This Association has been established to promote the best interests of the teachers and other members of the professional staff within the district.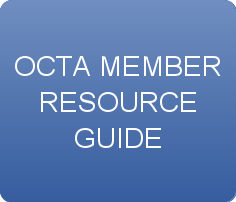 Did you know that the OCTA has been generously giving back to the Oswego community during this unprecedented time? Click this 
link to the recent Oswego County News story
 (or click on the image below), and also view the pics in our photo gallery to see all the places the OCTA is helping out!!  
NOW ACCEPTING NOMINATIONS for the

June 2020 spotlight!!!

Do you know an OCTA member who works hard at what they do?

Someone who always seems to have positive energy? Do you know an OCTA member who deserves to be in the SPOTLIGHT? Then nominate them to be cast in the monthly OCTA spotlight!!! This new section of the newsletter and website will highlight one (or more) OCTA member(s) per month. Send the candidates name, along with a brief description of what makes them special to 
drose@oswego.org
Dedicated OCTA Volunteers in the April OCTA spotlight! 

It's nice to know that in times of need, OCTA members aren't afraid to step up. For the last two months, OCTA volunteers have been ensuring that students and families receive the food they

need. From making sandwiches and cutting vegetables to driving bagged meals to houses across the county, OCTA volunteers have been ready and willing to get the job done! Thank you to all who have continued to ensure that students and families are fed during this unprecedented time. This month, the spotlight is YOURS!!